Bracelet "Tetragon Pisces" by Babylonia, unique handmade jewelry, made in 935 silver with special nautical knot.
Over the centuries, each sign has developed its own associations including myths, animals, colors and its own characteristics. Every sign expresses an individual approach to life, our core personality, sense of self, basic preferences, and ways in which we move through the world.
They say that our emotions and values can be mirrored in many ways.
Babylonia handmade jewelry make that possible with unique carved symbols tied around candle wicked nautical knots in beautiful colors. Symbols that mirror your true self and enhance your positive energy.
All Babylonia jewelry are unisex and customizable in size. The jewels are beautifully packaged in a colored pyramid box and accompanied by a symbol booklet. The parcel includes also instructions on how to adjust the bracelet to the size you want.
Made in 935 silver with special nautical knot.
Product Details
SKU:

6512B

Material: sterling silver
Kt 935⁰
Symbol: Pisces
Zodiac Collection
Colors: 12
Gender: Unisex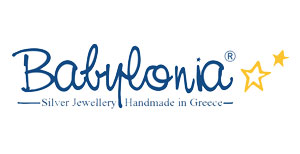 30 years ago, a Greek artist began experimenting with candle wick and silver pieces creating unique, hand-made jewelry.
This jewelry line, now known as Babylonia, incorporates symbols and values into each piece.
These hand-made works of art became so desired that they are now distributed in dozens of countries around the world carrying the artist's dream beyond borders.
The symbols tied around handmade wick represent our personality always in harmony with our friends, family, loved ones.
The idea is that the symbols choose us and not the other way around.
We are drawn to each one of them based on our emotions, desires and experiences at the time or our state of mind.
Wearing Babylonia jewelry feels like you are wearing your deepest thoughts, dreams and values in your everyday life.
The stay with you always reminding you of all things important to you while making a fashion statement.
Super water resistant to keep them timeless and color vividful for a long time.