Brass earrings, two coloured (gold and silver), model Vega Earrings I by Kalliope jewellery, handmade in Greece.
The earrings consist of two rings one small gold plated at the top and one silver larger at the bottom.
The brass handmade earrings Vega I by KALLIOPE, are unique in aesthetics.
KALLIOPE handmade fashion jewelry, artisan made in Greece, since 1987.
Product Details
SKU: 258-004-001-001
Gender: Woman
Material: Brass
Plated: Gold plated and Silver
Collection: Vega
Color: Gold, Silver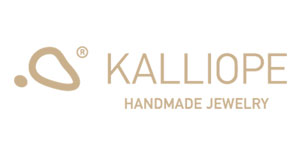 Founded in 1987 in Greece, Kalliope is a company that designs and markets handmade fine contemporary jewelry.
Inspired by fashion and traditional Greek art, the handcraft range consist of necklases, bracelets, earrings, pins, rings, masks and other unique accessories.
The founders and designers, George & Kalliope are together in both personal and professional life since 1984.
Passionate about finding the contemporary between the traditional and the alternative, the couple mixes classic techniques with unconventional materials and innovative ideas, putting their signature in each and every one of their designs.