Silver 3D heart necklace with white zirconia stones, reference code 04-07-2009 by Silver Union, in 3 color options.
Product Details
SKU: 04-07-2009
Gender: Woman
Material:Silver
Collection: 3D, Valentine's Day
Material Color: Gold plated, Rose gold plated, Silver
Stone
Element: Cubic zirconia
Stone Color: White
Product Options
Gold / 04-07-2009-Gold-plated
Rose / 04-07-2009-Rose-gold-plated
Silver / 04-07-2009-Silver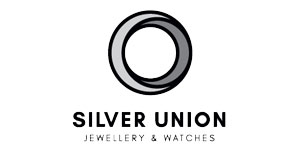 Silver Union company operates in the silver jewelry business in the wholesale and recently and retail.
By focusing on the needs of the modern consumer and particularly the needs of women for her personal appearance, Silver Union has a large collection of silver jewelery and watches and a wide range so as to enable the consumer to choose the option jewel of.
The Silver Union has a wide variety of silver jewelry that can meet every need and every taste. Through its collections you can find jewelry and watches in modern, timeless and classic designs. With a wide range of prices you can find affordable solutions to refresh your appearance easily and economically.
Find the perfect jewel that suits you best! Make a wonderful gift to your loved ones! Make your everyday glittering through the Silver Union!
The company's vision is to make every woman's life brighter with an economical way offering a wide variety of products covering many different needs.
The company's mission is to provide the market separately silver jewelry, high quality that meet the needs and expectations of consumers.